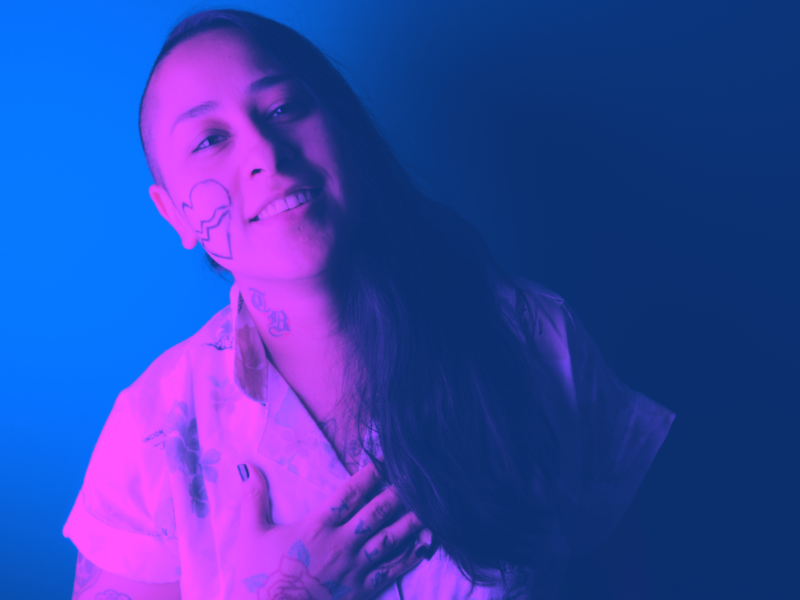 Tori BLK (pronounced "black") is an American singer-songwriter that resides in Yuma,Arizona, born and raised in Southern California. She has been writing music since 2004 and was the composer, lead vocalist and guitar player for the emo/pop-punk band Pride BeforeThe Fall in 2006. PBTF won first place on LATV networks Battle of the Bands, sadly after the win, the band broke up and she began her solo music career as Tori BLK. From there, her first EP called  Impermanent Human was recorded and released in 2011 in San Diego,CA and included her synth-pop/alternative singles "Dark Madonna" and "Motel 666".
Recently Tori has been working hard on developing the next stage of her music career starting with her latest release The Fools Heart. A four song pop/electro-pop musical story book about rejection and heartbreak. 
Tori says "It's been years since I've sat down to write but I really love these songs because they tell a story about a girl who is struggling to cope with emotions of rejection, something she's not familiar with and something we all have to deal with some time in our lives. Heartbreak is real but it's not the end and things always change". 
Her EP is now streaming on Spotify and all other music platforms.
Praise for The Fools Heart EP //
"Tori BLK is swimming in brand new waters with The Fools Heart. She's sublimating ghosts of the past, leaving her old, rebel skin behind in order to transform into a delicate, mature songstress of the summer." -The Music Sanctum
"Tori BLK's latest EP The Fools Heart is nothing but FANTASTIC from start to finish." -We Write About Music 
Tori BLK's music has a modern feel to it. However, it also feels timeless and one-of-a-kind, going for a distinctive quote and setting the bar higher in terms of pushing her creativity forward and showing the world what she can do with her tracks and flow! -The Bandcamp Diaries